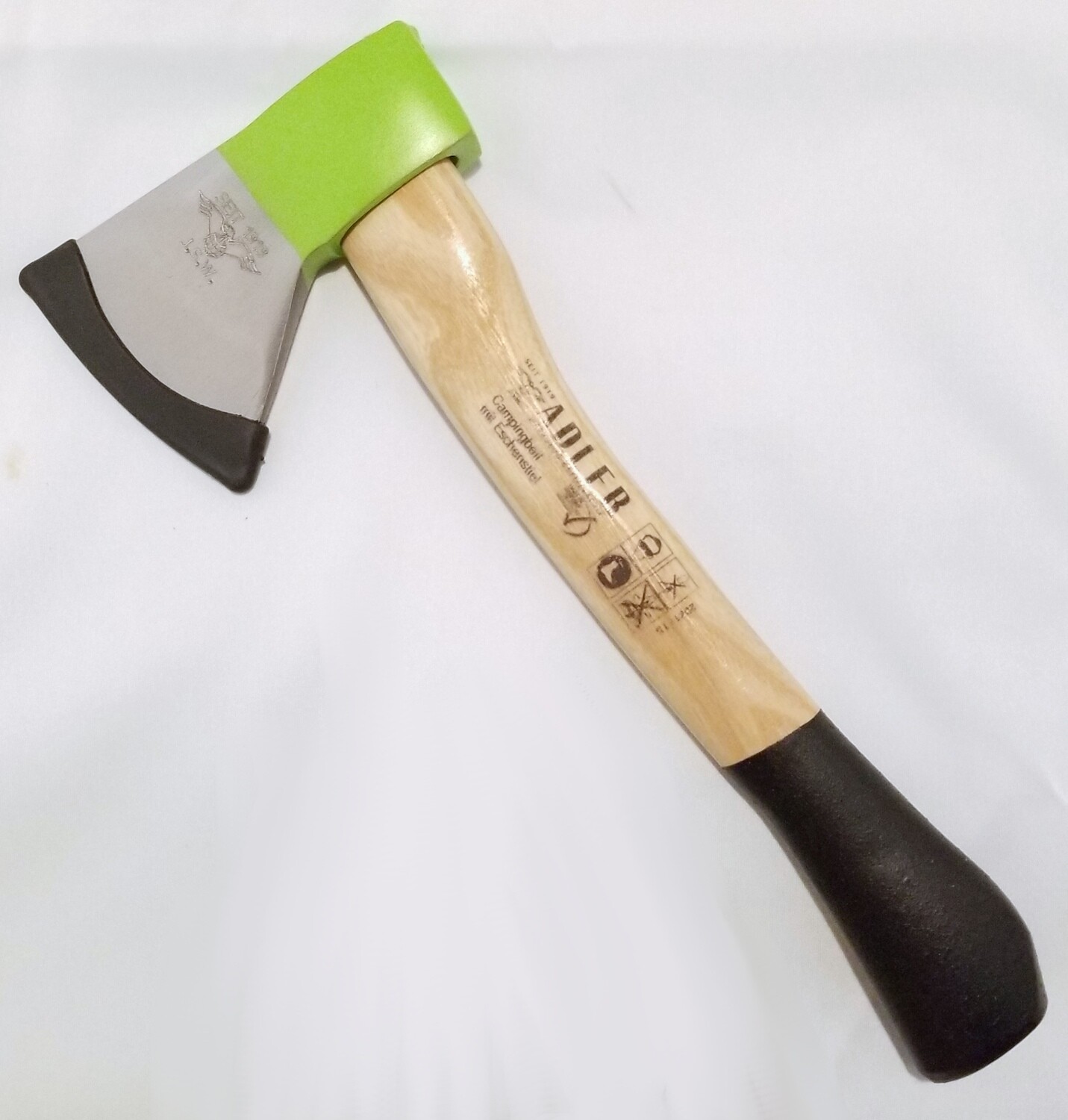 Adler Small Camping Hatchet, 300g Green
SKU AD-280-2E030A001
Product Details
[tab name="Overview"]

Small Camping Hatchet-- 300g / 300mm.
Ash Handle.
NOTE: The leather sheath is NOT INCLUDED unless you select it.

[tab name="Technical Specs"]

Hatchet head is made of high-class carbon steel, full and fine polished, using special grinding technique. Handle made of original USA hickory, ground twice, with bored hole, and lacquered with environmental friendly water-based paint and grip.
[endtab]

Save this product for later