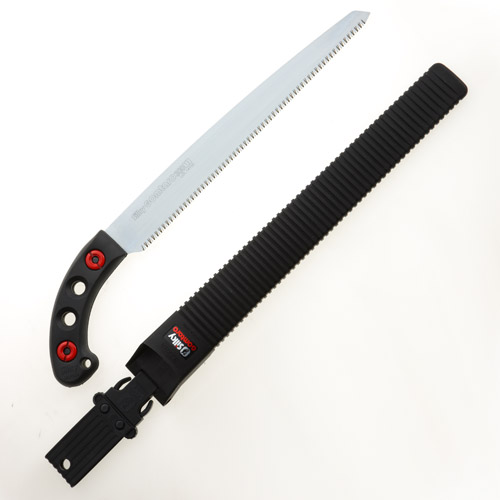 GOMTARO 300 (Fine Teeth)
SKU SI-104-30
Product Details
[tab name="Overview"]
Comes with durable polypropylene sheath and removable belt clip. The precision ground teeth feature MIRAI-ME technology or "smooth cutting" Technology allowing for great precision and control. A pleasure to use. Blades of both Gomtaro large and fine tooth saws may be interchanged.
[tab name="Technical Specs"]
With the same specifications as the Gomtaro 300mm large tooth saw the Gomtaro 11.8 inch long blade carries 11 teeth per inch for more delicate pruning and construction tasks.
[endtab]
Save this product for later