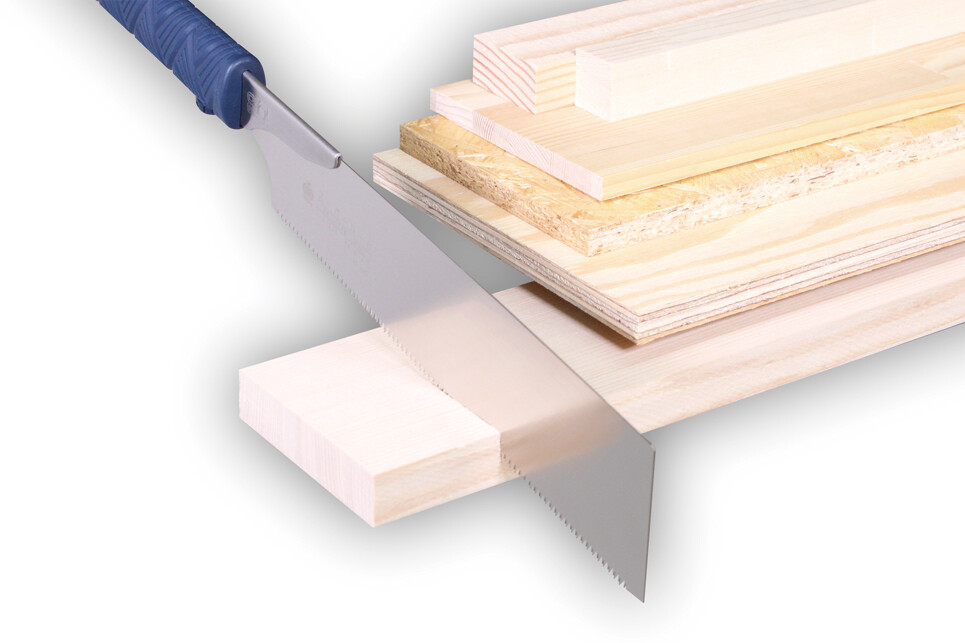 Gyokucho Blue Hard 06-240 TPE
SKU GY-412
Product Details
[tab name="Overview"]
A TPE grip that uses elastomer resin for the entire grip and does not slip anywhere. They are 0.6mm thick wood working saw. Blades are thick and easy to handle. Used for cutting Laminated wood, General timber, Composite wood panel, MDF panel, Particle board (OSB), and Ply wood.
[tab name="Technical Specs"]
*Spare Blade is both used for 412 and 410 Blue Hard 06-240 TPE.

Save this product for later