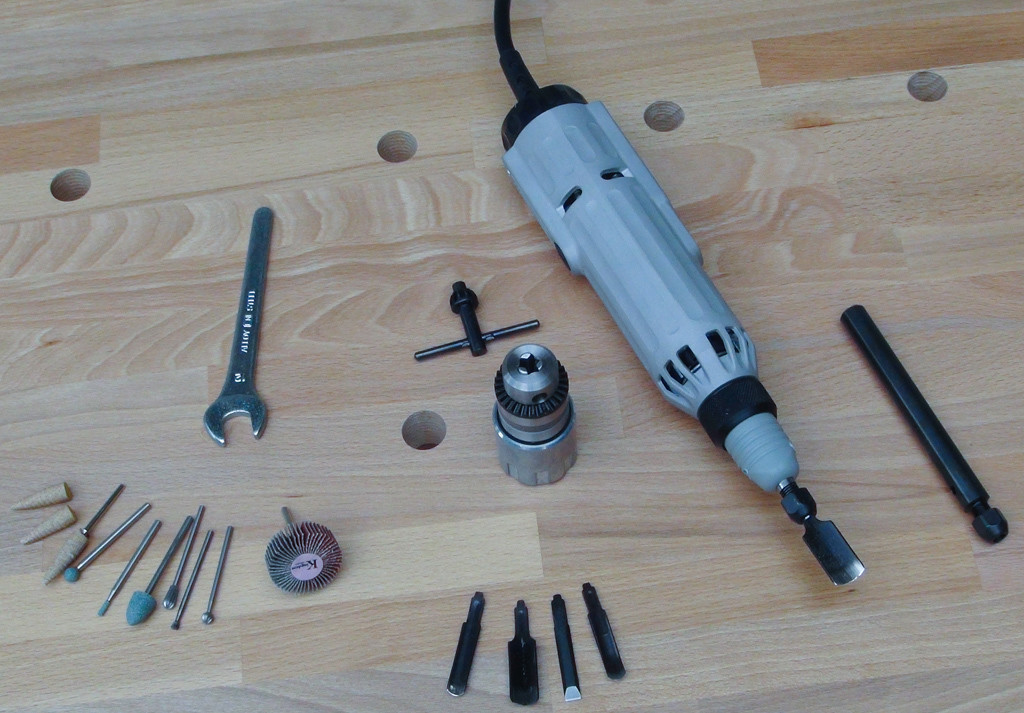 HANDCRAFT Woodcarving Tool — Rotary and Reciprocating
SKU TA-HCT-30S
Product Details
HCT-30S HANDCRAFT woodcarving tool, by Tokyo Automach.
The HCT-30S is the same as the HCT-30A Reciprocating tool; however, it also includes a headpiece and bits for rotary-action sculpting, carving, and cutting.
The HANDCRAFT woodcarving tool is designed for swift and smooth cutting of most types of wood, particulary hard wood.
Quick and easy to use
Fit in a blade, plug the cord into an AC outlet, and you're ready to enjoy woodcarving.
The standard electrical cord makes handling much easier.
Safety design
Free-floating action keeps the blade motionless until it is pressed against the wood.
Rugged aluminum diecast body is extremely durable and damage-free.
Low power consumption
No mechanical loss; saves over 20% on electricity compared to rigid-drive models.
Razor-sharp cutting
Easily cuts the hardest woods, such as zelkova, rosewood, and ebony.
Clip-on hanger included for convenient wall hanging.
Save this product for later