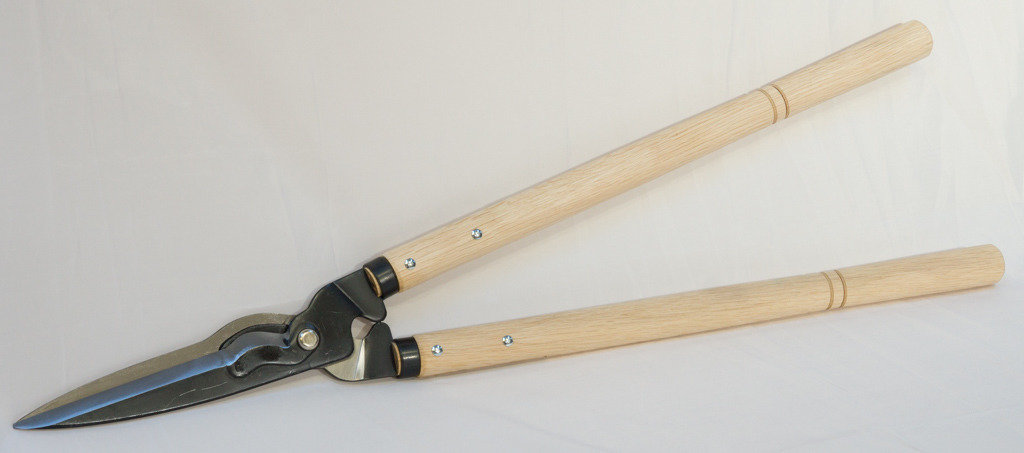 Hedge Shears with Branch Cutter
SKU GY-0103
Product Details
Big Bear Tools offers Gyokucho Hedge Shears with Branch Cutter
Gyokucho Hedge Shears with Branch Cutter is a heavy-duty gardening shears that can be used to cut branches, vines, and twigs with astounding ease. It is the perfect shear to be kept all the time in one's toolbox for additional cutting work support.
This top of the class standard handle shape equipment from the Bear Necessities exquisite tool line up is a work of arr, as it provides safety and comfort to every use dedicated to providing cutting support for any kind of pruning jobs, whether ordinary backyard pruning or vigorous lot cleaning.
This powerful pruning device offers steady assistance to any kind of pruning chores. This state of the art tool from our Bear Necessities tool line up is incredible equipment made meticulously in Japan.
With a comfortable handle width, it is simple to use, easy to carry, low maintenance, and can effortlessly adapt to diverse pruning activities with the help of its portable design, engineered towards your specific needs.
Receiving "top of the line" quality from various awards and nominations, this tool can be used for any day to day pruning tasks or similar jobs.
Save this product for later