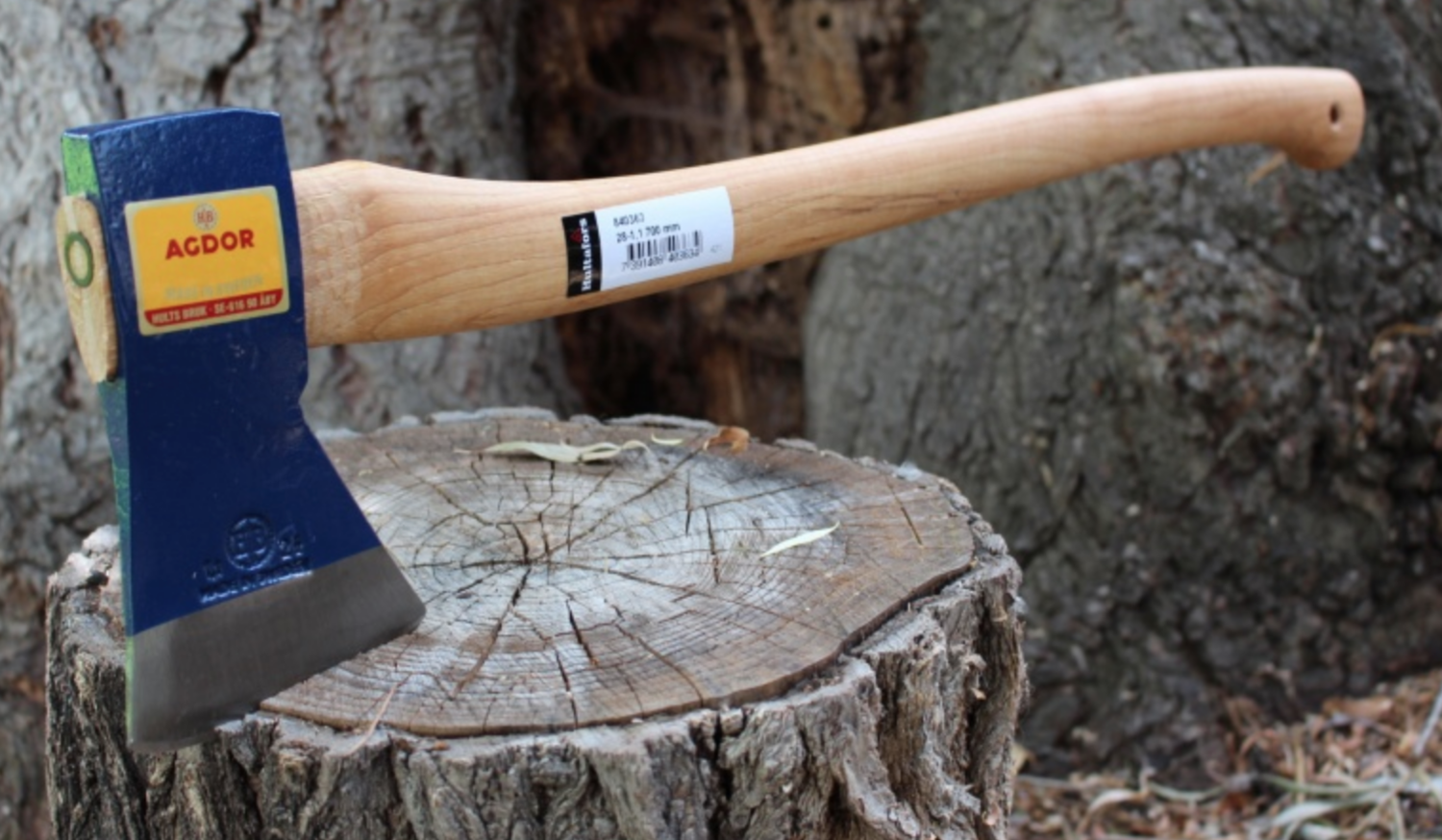 Hultafors Agdor Axe Montreal Pattern Axe
SKU HU-840242
Product Details
[tab name="Overview"]
Beautiful 'Made in Sweden' Montreal Pattern axe, this 28in hickory handled axe is a superb cutting axe and great all around, the 2 1/2 LB swedish carbon steel head gives strength and edge holding and the whole axe is well balanced and great to use.
[tab name="Technical Specs"]
2 1/2 LB head, 28in Hickoty handle. No head cover. Cutting Face 4 1/4in
Made in Sweden.
No Blade cover with this axe
Save this product for later