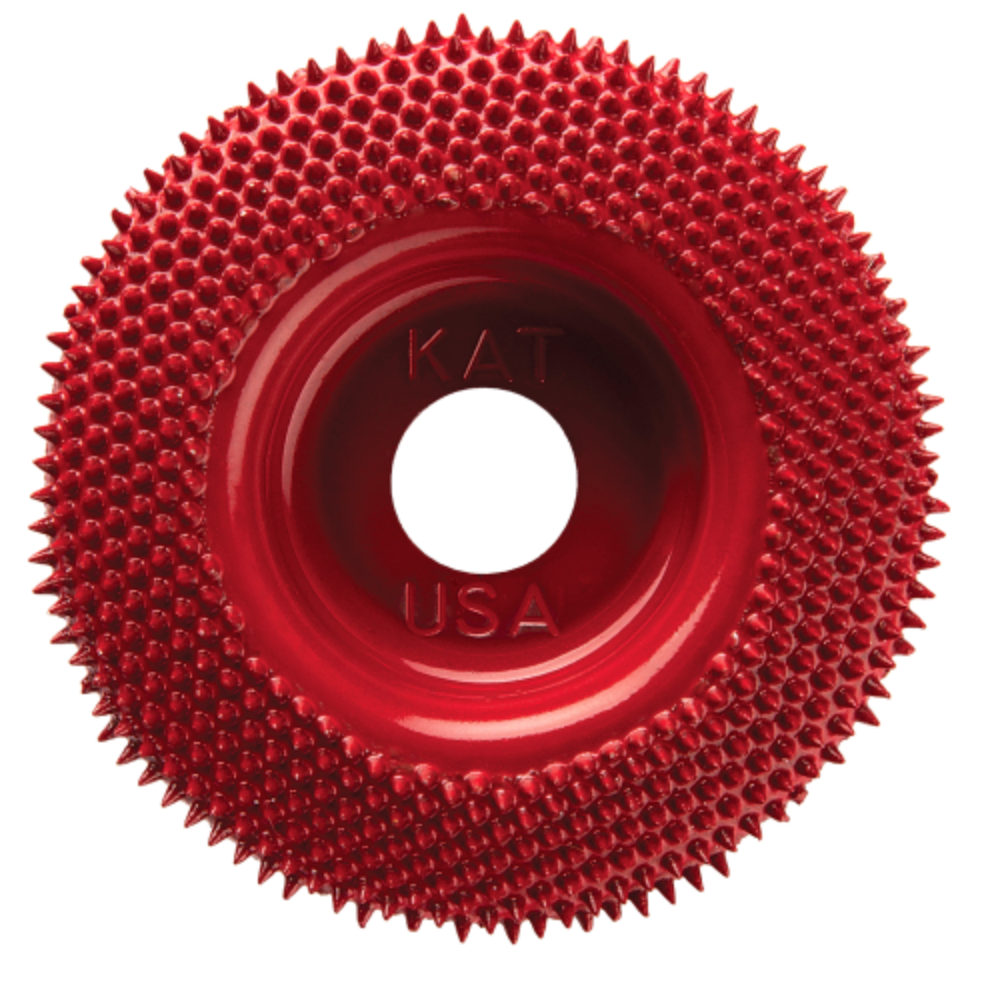 King Arthur Tools Merlin2® Disc - Coarse Red Carbine
SKU KA-10009
Product Details
[tab name"Overview"]
The Merlin2® Tungsten Carbide Coarse Red Disc is a 2" (50mm) diameter rasp that allows for the fast and effective removal of material, creating fine surfaces when working along or across the grain as well as on end grain. The red disc is extremely useful for creating or carving concave or convex shapes, (inward or outward contours) and deep hollows in vessels like spoons and bowls as well as detail work on animal or facial sculptures. It can be used on both its face and edge.

[tab name="Technical Specs"]
The sharp tungsten carbide teeth ensure fine and tear-free shaping of the wood. Rasp discs are also highly effective on bone, horn, antlers, fiberglass, plastic, solid rubber, foam core, polyurethane, soapstone and composite materials. This accessory fits all our fixed and variable speed Merlin2® miniature angle grinders - A Wizard of a Tool. It also fits early model Arbortech mini grinders which have more aggressive removal but with less control. Changing accessories is easy using the Allen key and lockdown spindle button in the die cast housing.

Save this product for later