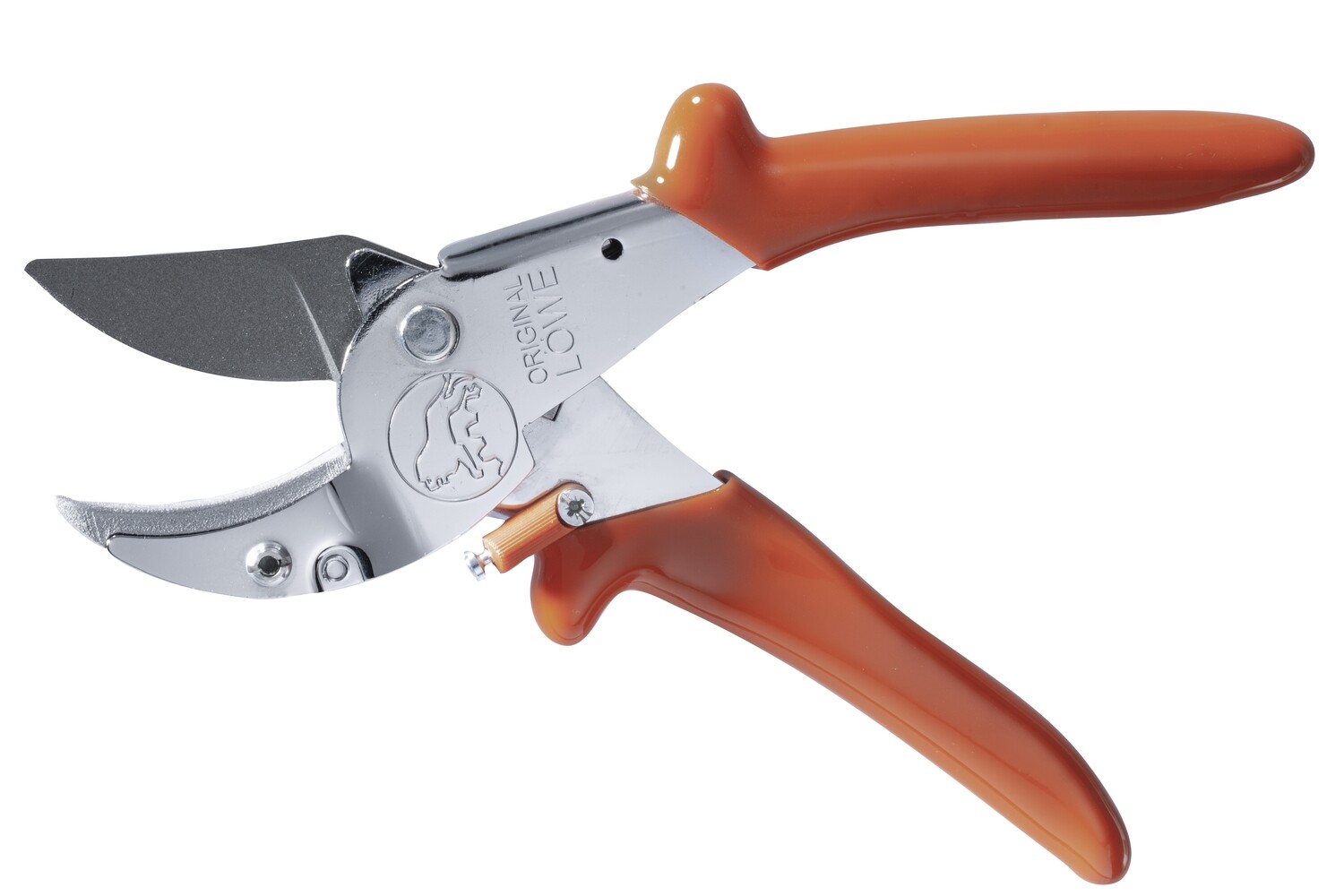 LÖWE 1.117 Hunting Shear
SKU LO-1.117
Product Details
[tab name="Overview"]
The perfect tool for carving of game and working in hunting district, the LÖWE hunting shear 1.117 is an anvil pruner which is highly durable. As the test winner amongst all game carve shears in 2012, the all-round talent absolutely convinces by an easy cut.
The anvil design results in a very easy cut and robust use, making it a favourite among professional users. It was the LÖWE 1 which made the Original LÖWE brand and the anvil principle – a drawing cut against a fixed base plate - world famous.
Original LÖWE pruning shears are tools for the professional, and have been among the most proven and robust tools used in these industries for generations. Only high-quality tools can fulfil the demands which the professional users make on their working tool.
"There are only a few tools, which I gladly carry with me all the time. Beside a knife, the shear belongs in the pocket of every real successful hunter."

—(German author literature for hunting & expert for knifes)
effortless carving of game
easy dismembering
silent trimming of high seat and line of fire
non-stick blade
corrosion-protected
[tab name="Technical Specs"]

Length: 21 cm (8 1/4")
Cutting diameter: 22 mm (7/8")
Weight: 280 g
Hand size: Medium
[tab name="Spare Parts"]
[endtab]
Save this product for later