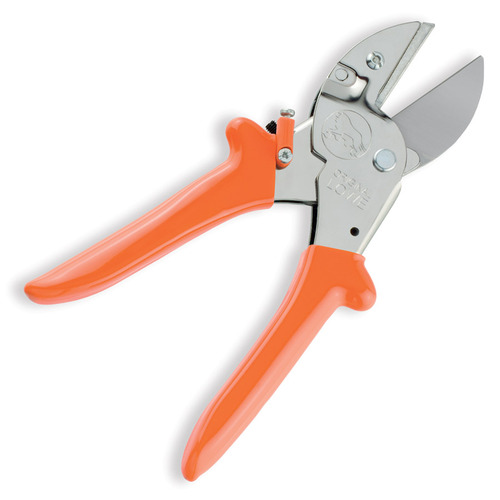 LÖWE 2.104
SKU LO-2.104
Product Details
[tab name="Overview"]
Anvil Pruner with Adjustable Handle Width. Same anvil pruner as item 1104 but with steplessly variable handle width for a comfortable adjustment to the individual handsize. All parts are available separately and can easily be replaced.
[tab name="Technical Specs"]
Length: 21 cm.
Cutting diameter: 25 mm.
Weight: 295 g.
For Med-Large hand sizes.
Left- or right-handed.
Search LÖWE Spare Parts here.
[tab name="Videos"]
[tab name="Parts"]
Blade: 2001/B
Anvil (base): 1002
[endtab]
Save this product for later