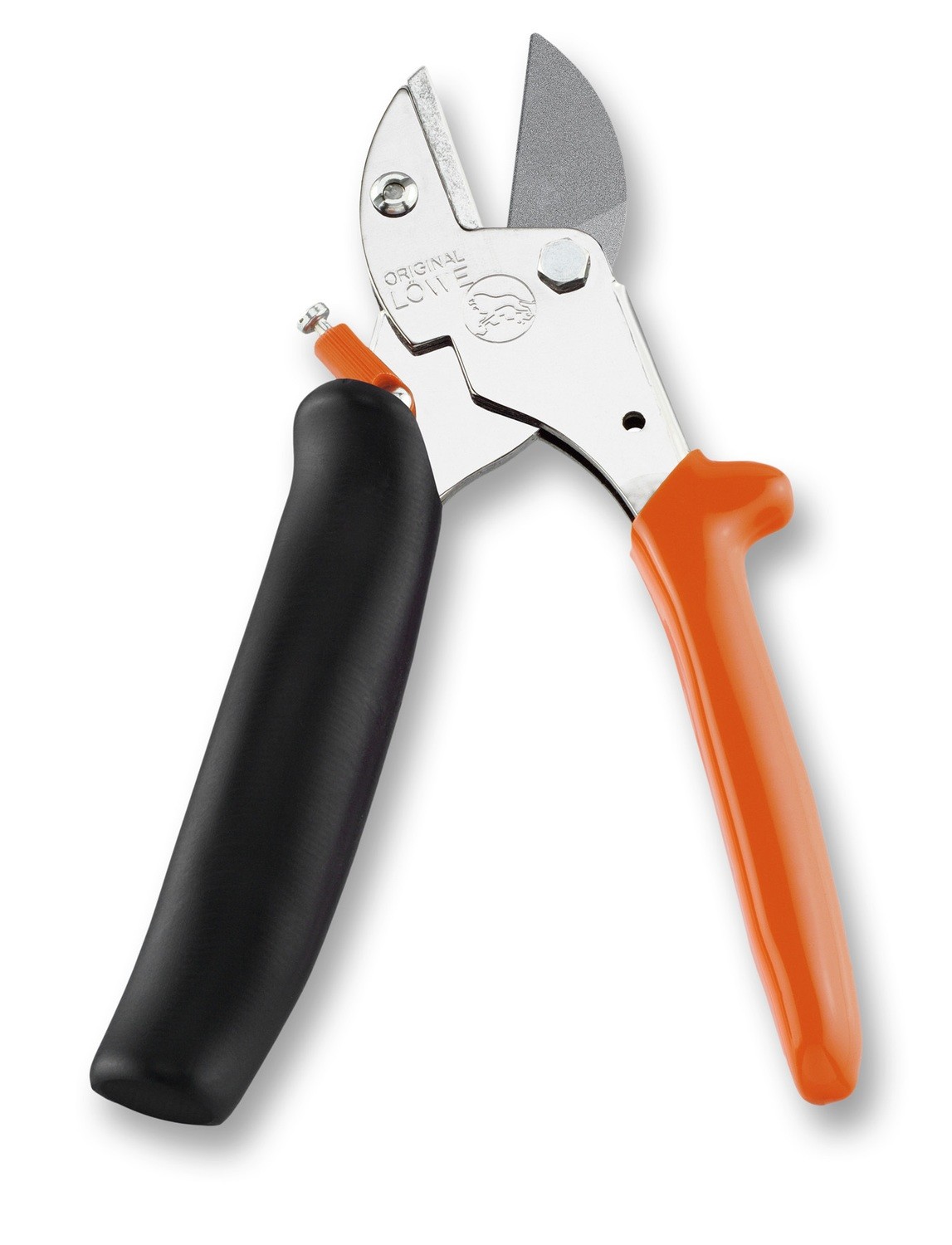 LÖWE 5.109 Small anvil pruner with rotating handle
SKU LO-5.109
Product Details
[tab name="Overview"]
Small anvil pruner with rotating handle. Superb cutting performance combined with lightest weight. Spares hand and wrist. All parts are separately available and can easily be replaced.
[tab name="Technical Specs"]
Big Bear Tools offers Original LÖWE 5.109 Small anvil pruner with rotating handle

An Original LÖWE product, LÖWE 5.109 small anvil pruner with rotating handle is a compact anvil pruner that can be used to cut branches with astonishing ease.

With its superb cutting performance combined with lightest weight, 220 g in total, the rotating handle provides less fatigue on the hands and joints.

With its cutting diameter of 16 mm and length of 17.5 cm, it is the perfect tool box sized pruner to be kept all the time in one's tool box for an additional cutting job support, that you can literally put inside your pocket.

This top of the class standard handle shape equipment from the Bear Necessities exquisite tool line up is a work of magic, as it provides safety and comfort to every use dedicated to provide pruning support for any kind of pruning jobs, whether ordinary backyard pruning or strenuous backyard plot clearing.

This powerful pruning device offers steady assistance to any kind of pruning chores. It is easy to use, low maintenance, and can easily adapt to diverse pruning activities with the help of its portable design comfortable pruning experience.

A heavy-duty work of art tool made meticulously in Germany. It is very manageable to carry, in small hand size, and works best for right-hand grip.

Receiving "top of the line" quality from various awards and nominations, this tool can be used for any day to day pruning duties or comparable tasks.

All parts (Blade: 5001/B, Blade pointed: 5021/B, Anvil (base): 5002, Anvil (base) pointed: 5022, Spring with screw and nut: 5003, Bolt with sleeve and nut: 5005, Screws with sleeve for anvil: 1006, and Set spare parts: 5007) are all separately available, safe to use, and can be easily replaced.

[tab name="Parts"]
Blade: 5001/B
Blade pointed: 5021/B
Anvil (base): 5002

Anvil (base) pointed: 5022

Spring with screw and nut: 5003
Bolt with sleeve and nut: 5005
Screws with sleeve for anvil: 1006
Set spare parts: 5007
[endtab]
Save this product for later