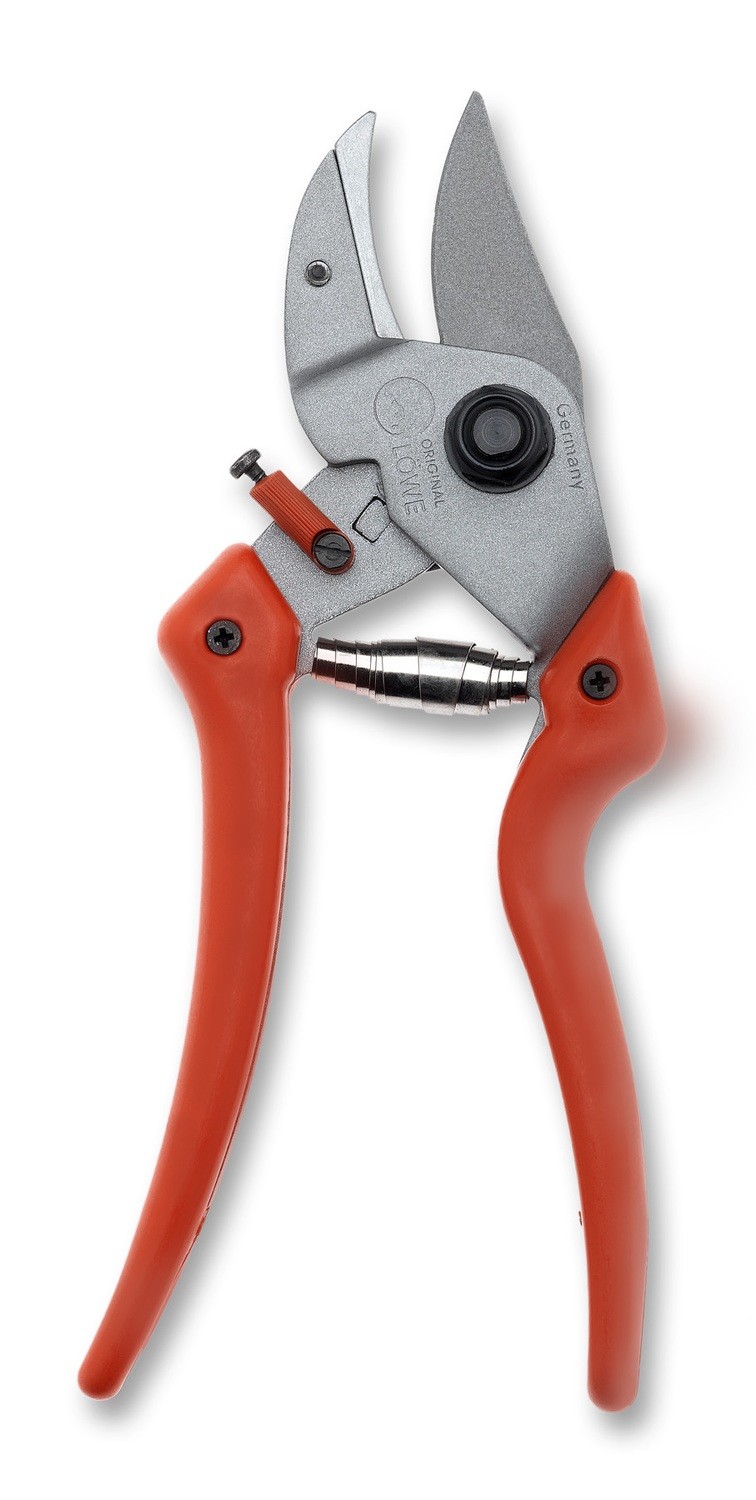 LÖWE 7.107 Anvil pruner with short cutting head and curved blade
SKU LO-7.107
Product Details
[tab name="Overview"]
Amazing curved blade/anvil style combination hand pruner. Unique adjustable handles ensure a perfect fit for any hand size, from small to medium hands for both left and right. Maximum cutting capacity is 22 mm — just shy of an inch. Very little maintenance required. Cutting head is slightly shorter and more compact than those of the 8 series. All parts are replaceable and readily available from Big Bear Tools. Another exceptional member of the LÖWE curved blade/anvil series.
[tab name="Technical Specs"]
Length: 20 cm
Cutting diameter: 22 mm
Weight: 235 g
Hand size: S, M, L
Left- or right-handed
Search LÖWE Spare Parts here.
[tab name="Videos"]
[tab name="Parts"]
[endtab]
Save this product for later