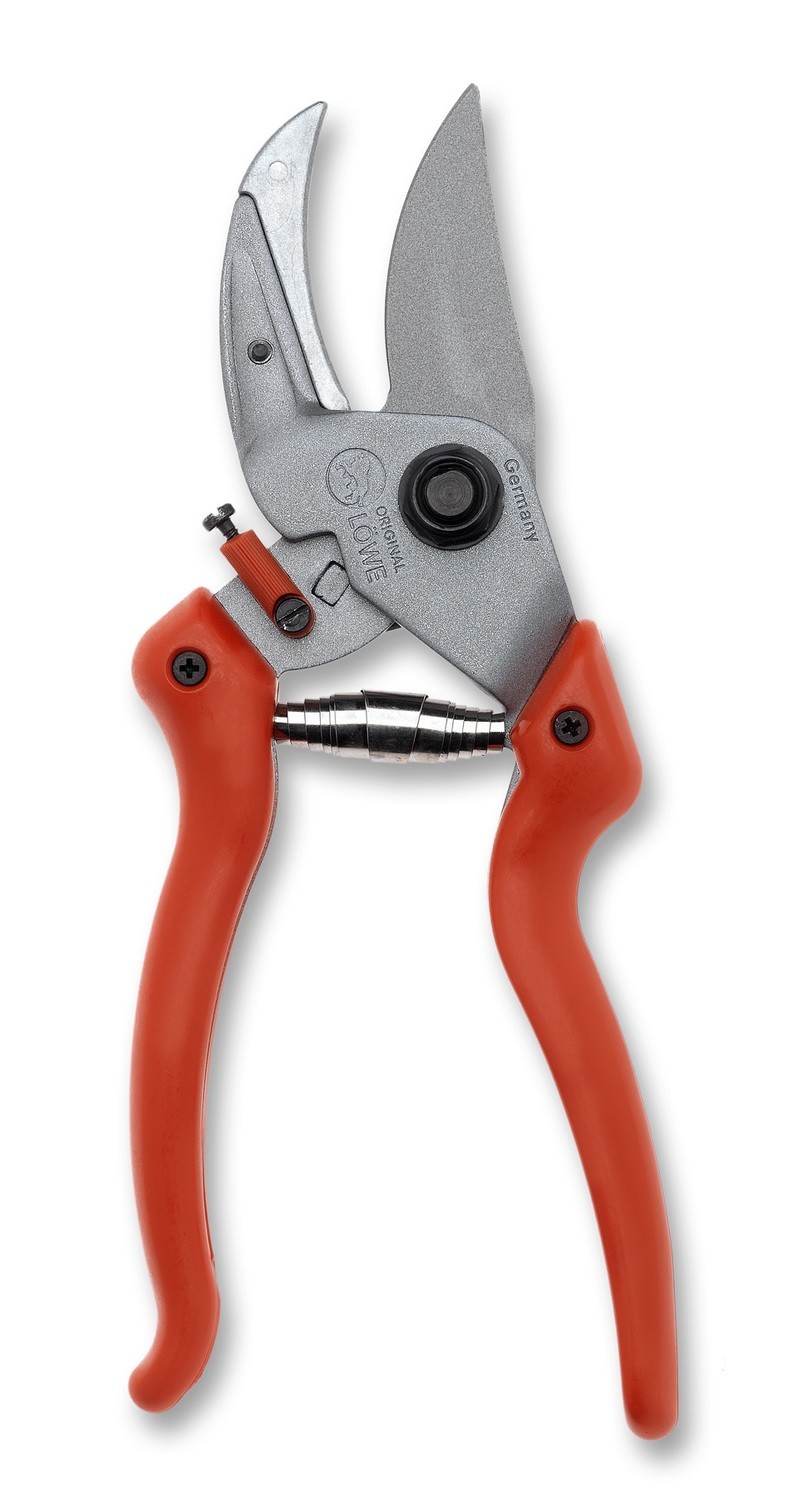 LÖWE 8.104 Anvil pruner with curved blade
SKU LO-8.104
Product Details
[tab name="Overview"]
Curved blade anvil pruner with adjustable handle width. Amazing new curved blade/anvil style combination hand pruner. Unique adjustable handles ensure a perfect fit for any hand size from Medium to Large hands both left and right handed. Maximum cutting capacity is 1" or 24mm.Very little maintenance required. The Lowe 8104 from Germany has arrived! All parts are replaceable and readily available from Big Bear Tools. This tool is exceptional in quality and design and receives our "Top Tool" distinction.
[tab name="Technical Specs"]
Length: 21 cm
Cutting diameter: 24 mm
Weight: 250 g
Hand size: M, L
Left- or right-handed
Search LÖWE Spare Parts here.
[tab name="Videos"]
[tab name="Parts"]
[endtab]
Save this product for later