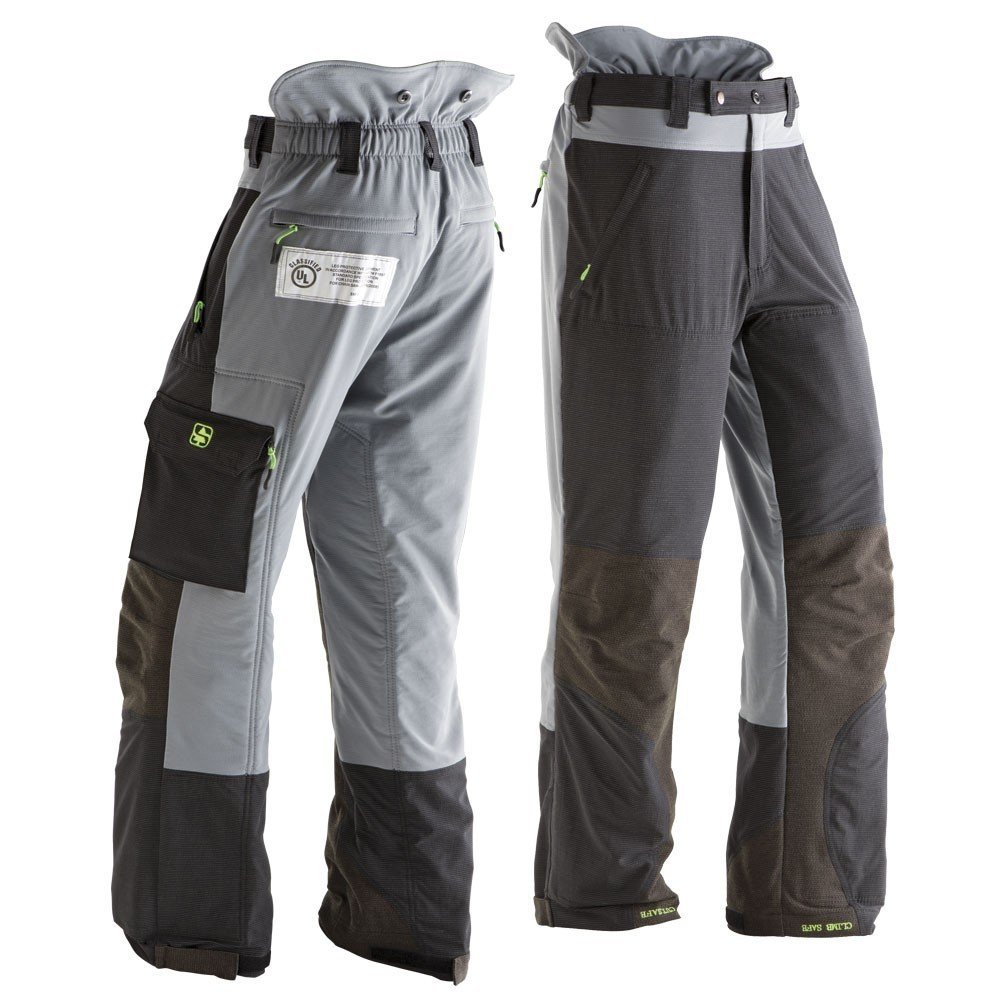 Notch ArmorFlex Chainsaw-Protective Climbing Pants
SKU ST-NCP-x
Product Details
[tab name="Overview"]
Personal protective equipment is no joke. It is the first and most vital step to working safely day in and day out. But, as the name implies, it is personal—personal in choice, fit, and comfort. PPE that is uncomfortable, hot, and burdensome is useless!
Enter Notch chainsaw pants—the climbing pants adapted for tree work by tree workers.
Constructed with 6 layer Engex® protective fabric, they provide chainsaw protection you can trust.
Reinforced at the crotch, knees, and inside the calf, they can handle the sit, stand, climb, cut, squat, and crawl that tree climbers dish out. Wide belt loops and suspender buttons along with comfortable waist elastic will keep these pants on any arborist.
Angled front pockets have zippers to keep sawdust out or, conversely, to keep it in when you walk through your kitchen after you forgot to close them on the job! Functional rear pocket and a generous leg cargo pocket, complete with sleeve for your cell also have zippers and/or Velcro.
The cuffs have Velcro cinching, so you can seal off the tops of your boots to prevent sawdust from getting in.
The abrasion-resistant, two-way stretch fabric in front—and the dirt- and oil-resistant, antibacterial, four-way stretch in the back—work together to cover the six layers of breathable warp-knitted chainsaw protection. This gives you the protection you need with the comfort and maneuverability you demand from protective apparel.
Conforms to OSHA, ASTM F1897, ANSI Z133, Canada's BNQ, and UL Classified.
[tab name="Technical Specs"]
Weight: 2.75 lb.
Color: Black/Grey
Standards: OSHA, ASTM F1897, ANSI Z133, and UL Classified
In Canada: BNQ 1923-450-M91 CLASS C
[endtab]
Save this product for later