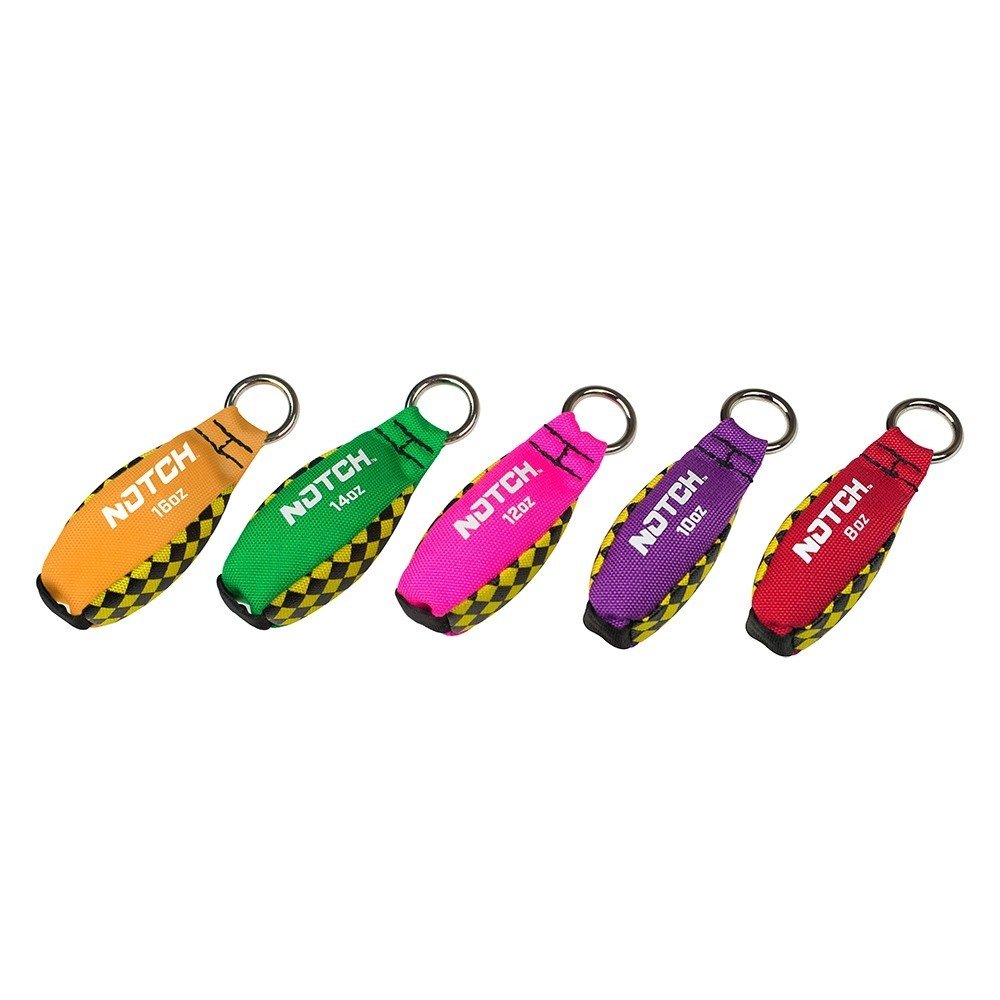 Notch Throw Weight
SKU ST-NTW
Product Details
[tab name="Overview"]
Notch's proprietary throw weight design stands out against any background - leaves, sky, dirt, you name it.
The weights are color coded according to size, and each one features two panels of the high contrast pattern that's not found anywhere in nature.
[tab name="Technical Specs"]
Made from genuine 1,000 denier Cordura® material with extra stitching and a welded ring, Notch Throw Weights are tough enough to hold up to anything you can throw them at.

[endtab]
Save this product for later