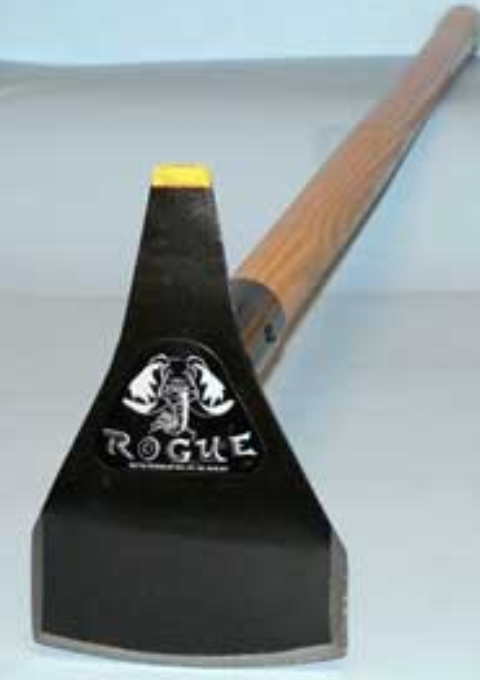 Rouge Hoe 55A – 5.5″ Hoe/Pick
SKU RH-55A-52
Product Details
[tab name="Overview"]
This model is handy for chopping through wood, hard dirt, and a variety of obstacles. Different handles and lengths are available.

[tab name="Technical Specs"]
The head measures 5½" x 9″ (W x H) and is sharp on 3 sides. All in all, it weighs 3 lbs and has a 3/4″ pick on one end of the blade.

Save this product for later