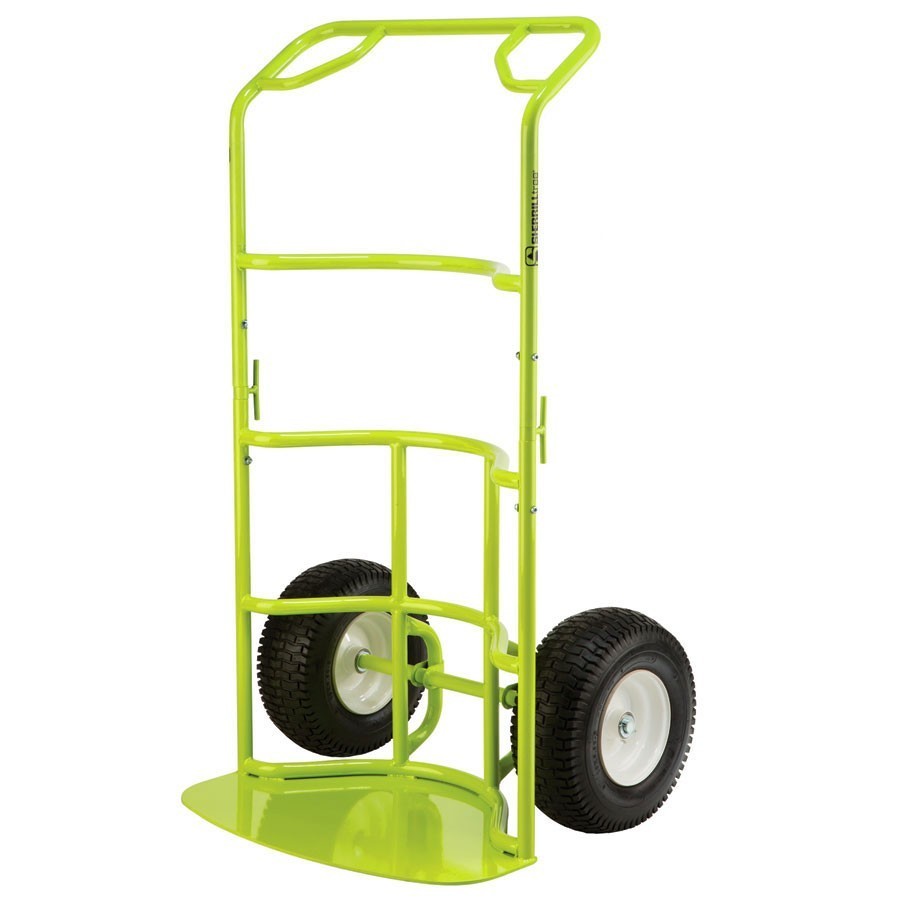 SHERRILLtree Pro-Grade Log Dolly
SKU ST-35686
Product Details
Schlepping wood is necessary on many job sites. Getting material from the work zone to the processing/loading zone can be a time vampire with the largest fangs. It can also induce fatigue and slips, trips, and fall worries. Efficiency in that aspect of the job plan is crucial!
That's where the Pro-Grade Log Dolly steps in. Based on the original Log Dolly design, SHERRILLtree added several improvements to beef up its carrying capacity and maneuverability! The Pro-Grade Log Dolly features all-steel tubing construction with mitered robotic welded joints. SHERRILLtree added a larger footplate for carrying wider logs. The wheels have been repositioned closer to the load for improved lift and transport, while creating a wider wheelbase that still fits through a 36" gate. New tie-off cleats provide options for strapping the load.
Assembly is easy, and should take no more than 5 minutes.
Armed with the Pro-Grade Log Dolly, you'll take control by moving as much as possible with as few trips as possible!
Specifications:
Weight: 125.00 lb.
Brand: SHERRILLtree
Height: 61.5"
Material: Steel
Working Load Limit: 1000 lbs (4.4 kN)
Save this product for later