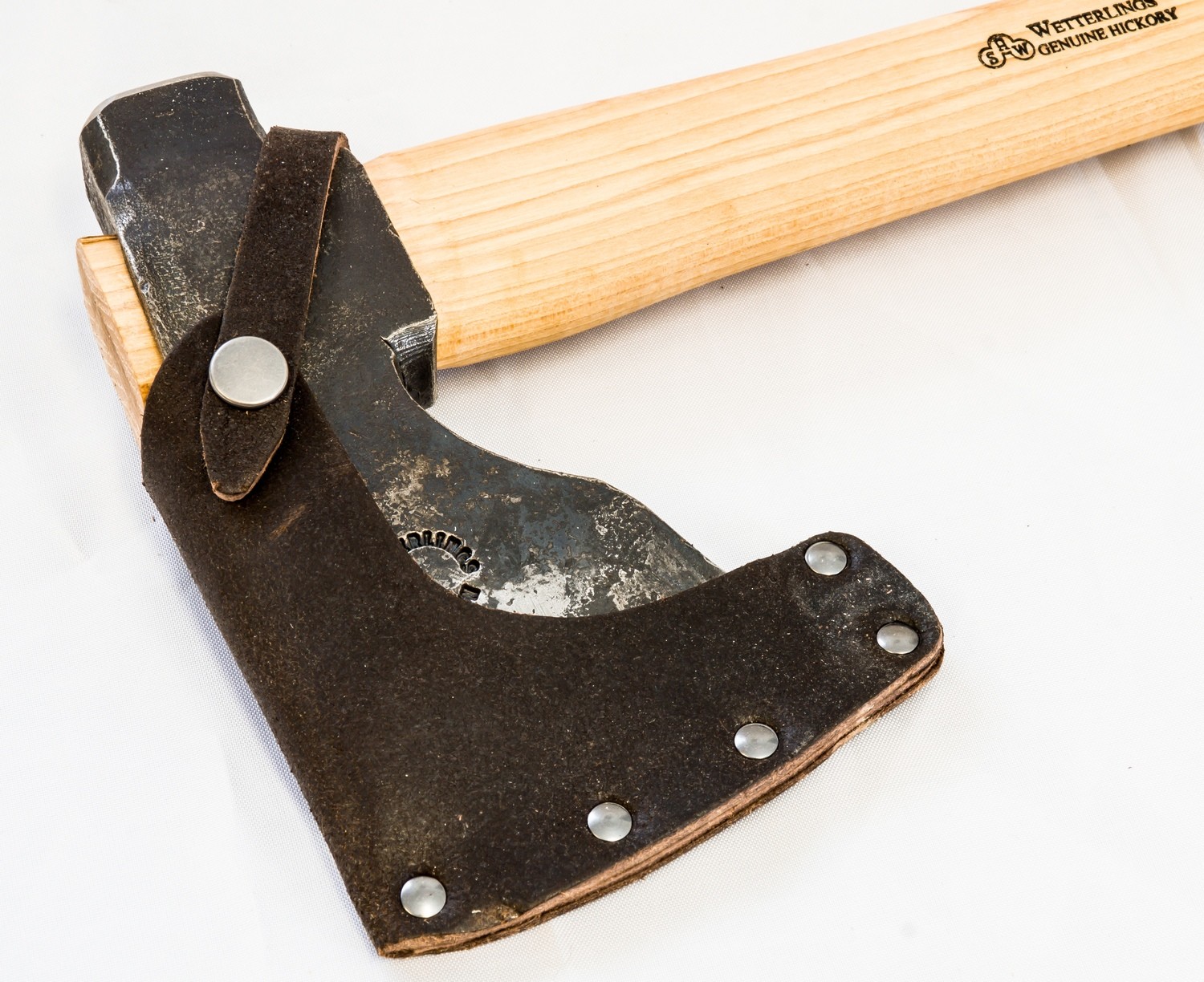 Wetterlings Bushman Axe with Sheath, 2 lbs.
SKU HJ-TUR-178
Product Details
[tab name="Overview"]
Les Stroud (Survivorman) design. Hardened to maintain 57-58 Rockwell C. Non-painted to achieve a rustic look. Hammer end on top for hammer use. Drilled handle for easy storage. Fitted with wood wedge to secure head to handle. Handles are made of American Hickory. Supplied with heavy-duty vegetable tanned sheath. When sharpened can be used for skinning game and chopping bone.
[tab name="Technical Specs"]
Head weight: 2 lbs.
Handle Length: 22"
Made in Sweden
[endtab]
Save this product for later