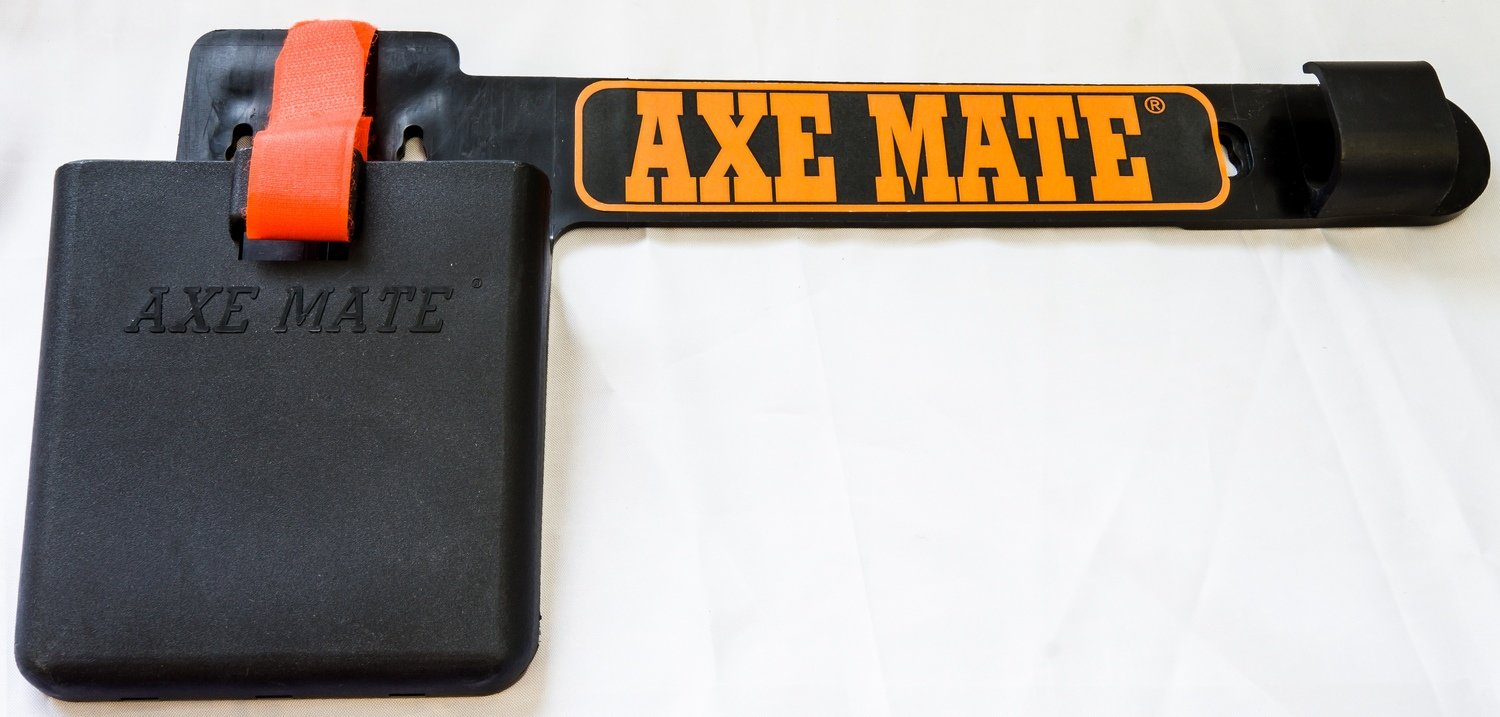 AXE MATE Protector and Holder for Axes and Hatchets
SKU HJ-AM-***
Product Details
[tab name="Overview"]
For safe axe storage—secured to your snowmobile, ATV, RV, truck, boat, barn, workshop, or garage.
[tab name="Technical Specs"]
HJ-AM-250: For most axes up to 2.5 lbs. Supplied with belt loop.
HJ-AM-350: For most axes up to 3.5 lbs.
Handle must be at least 14" long. Width must be 4.5" or less.

Note: the model shown here is the HJ-AM-350.

[endtab]
Save this product for later