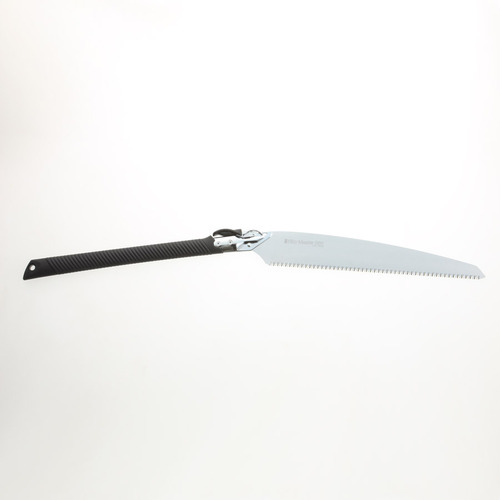 MASTER 360 (LG Teeth)
SKU SI-149-36
Product Details
[tab name="Overview"]
This heavy-duty woodworking saw is a favorite of carpenters.
[tab name="Technical Specs"]
At 9 teeth per 30mm or 8 teeth per inch this aggressive professional makes easy work of post and beam and other related task.The Master is able to rip, slant and crosscut in the trickiest of spaces due to the uniquely tapered blade profile developed by SILKY Japan. Ingenious 4-RETSUME tooth pattern/configuration (there appears to be 4 rows of teeth) provides our Master with super efficient chip discharge. Drawn aluminum rubber overlaid handles allow for exceptional grip in the foulest weather. Replaceable blades are removed and reinstalled with a flip of the rock-solid locking lever. Blades are impulse hardened at tooth tips for chisel-like hardness, performance and efficiency. Made in the land with the longest standing wooden structures: Japan.
[endtab]
Save this product for later