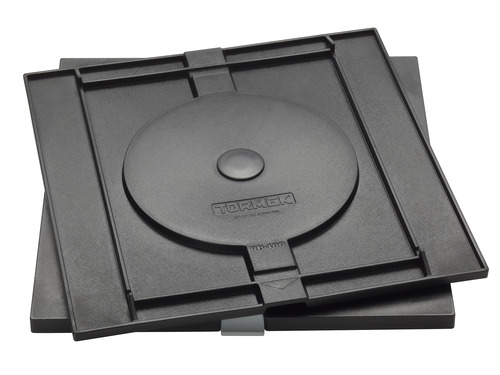 Tormek Rotating Base
SKU TO-RB-180
Product Details
[tab name="Overview"]
Some tools are best sharpened with the stone running towards the edge and other tools should have the stone running away from the edge. With the new Tormek Rotating Base RB-180, you can easily rotate the machine 180° to select the ideal sharpening direction. It also makes it simple to switch from sharpening to honing.
[tab name="Technical Specs"]
Tormek machines are solid and relatively heavy, which is an advantage when sharpening, and many owners have requested an easy way to rotate the machine. The solution is the new Tormek Rotating Base RB-180 which make it easy to turn the machine 180° and lock it firmly in position.
A priority during the design process has been to make the RB-180 as thin as possible in order not to affect the working height. The rubber feet ensure it remains steady during sharpening.
The Tormek policy ensures that new developments can be fitted to earlier machines so the RB‐180 will fit the Tormek T-8, T-7, T-4 and T-3, the 2000 and 1200 Series, plus the SA-250 and N-1500.
[tab name="Videos"]
Alan Holtham, English woodturner and journalist, takes a closer look at the Rotating Base RB-180 for Tormek sharpening machines.
[endtab]
Save this product for later